Our Products
Main Script Price: 49$
Copy Rights Removal: 20$ (optional)
Free Installation (Save 25$)
Free Server Configuration (Save 50$)

*

No Encoding: 100% Viewable Source

**
* For WHM - Plesk - DirectAdmin Servers only ** We provide 100% of the code (php, MySQL, Javascript, CSS & HTML templates). You are free to edit it to adapt your needs. All Features Order Now
Why to choose us !
1- PHP & MySQL scripting since 2007.
2- Official & Legal company since 2012.
3- Discount coupons for WebHosting.
4- Excellent CSS & Javascript skills.

1- Fully Optimized without any PHP/Apache Notices, errors (Tested PHP5.2 and higher). That will hugely boost server performance for large traffic websites, and will save you many space occupied with error and notices logs.
2- Easy to be read and developed code to give professionals more control over their websites.
3- Fully independent code. It's NOT build on any framework or external script.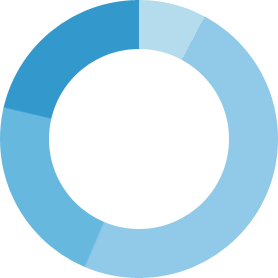 Get
The Best
Results!
1- Professional & Friendly agent for Support & Sales departments.
2- Available via email, contact form & support center.
3- Works 24/7/365 without vacations.

1- After selecting your products and registration in clients area, e-invoice will be generated.
2- You can pay it securely using PayPal that accepts major credit cards, bank deposits and more.
3- If you can't use PayPal, you can use Wire-Transfer or Western Union.
4- All payments are reviewed by our security team before approval.